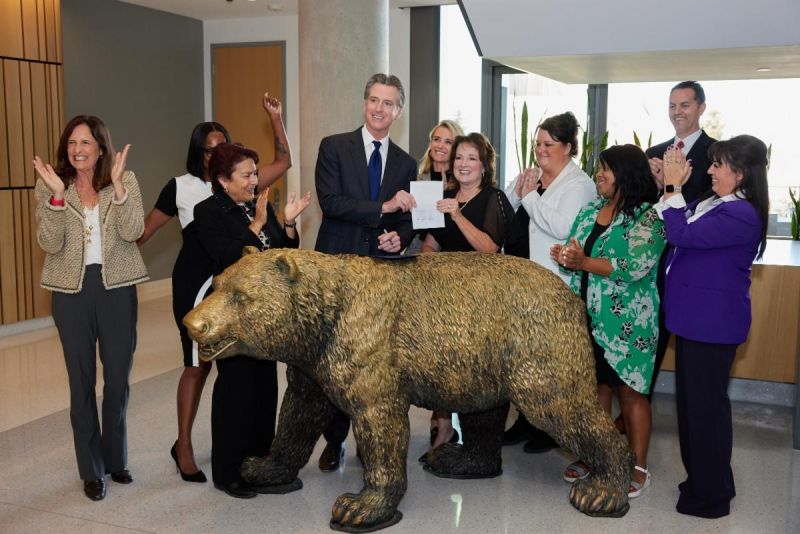 Sen. Shannon Grove (R-Bakersfield) announced her bill, Senate Bill 14, was signed into law by Governor Newsom today. SB 14 would include sex trafficking of minors in the list of crimes that are defined as serious felonies, making the crime a strike under California's Three Strikes law. It has been more than a decade since the California Legislature passed a bill to expand the state's Three Strikes law.  
"The signing of Senate Bill 14 is a huge victory for California's children and the survivors of sex trafficking who have long fought for justice," said Senator Shannon Grove. "With the passage of this bill, we are sending a clear message to child traffickers— we intend to put you out of business and behind bars where you belong.
"I am grateful for the incredible support from the human trafficking survivors who have bravely shared their story with the hope of making this change, the 64 legislative co-authors of SB 14, and the Governor for signing this important bill. Most of all, I want to thank the thousands of Californians who called or visited legislative offices, signed petitions, and spoke out on social media. We are here today because of the overwhelming public outrage that propelled this bill through the legislature and ultimately helped protect our children from predators."
California has the unfortunate distinction of being one of the top states in the nation for human trafficking, and the problem is growing. Thousands of people, many of them minors, are forced into sexual and labor exploitation each year. By making a conviction for sex trafficking a child a "strikeable" offense, SB 14 will provide serious consequences for those who sexually exploit and abuse children.
"This law is going to give a greater voice to the multitudes of victims who have suffered from this vicious, humanity-denying crime," said Ashlie Bryant, CEO 3Strands Global Foundation. "As the Sponsor of SB 14, we are thankful for Senator Grove's leadership and tenacity ensuring that this legislation crosses the finish line. This law will protect victims, strengthen prevention, and increase the prosecution of those who repeatedly buy and sell children."  
SB 14 goes into effect January 1, 2024.